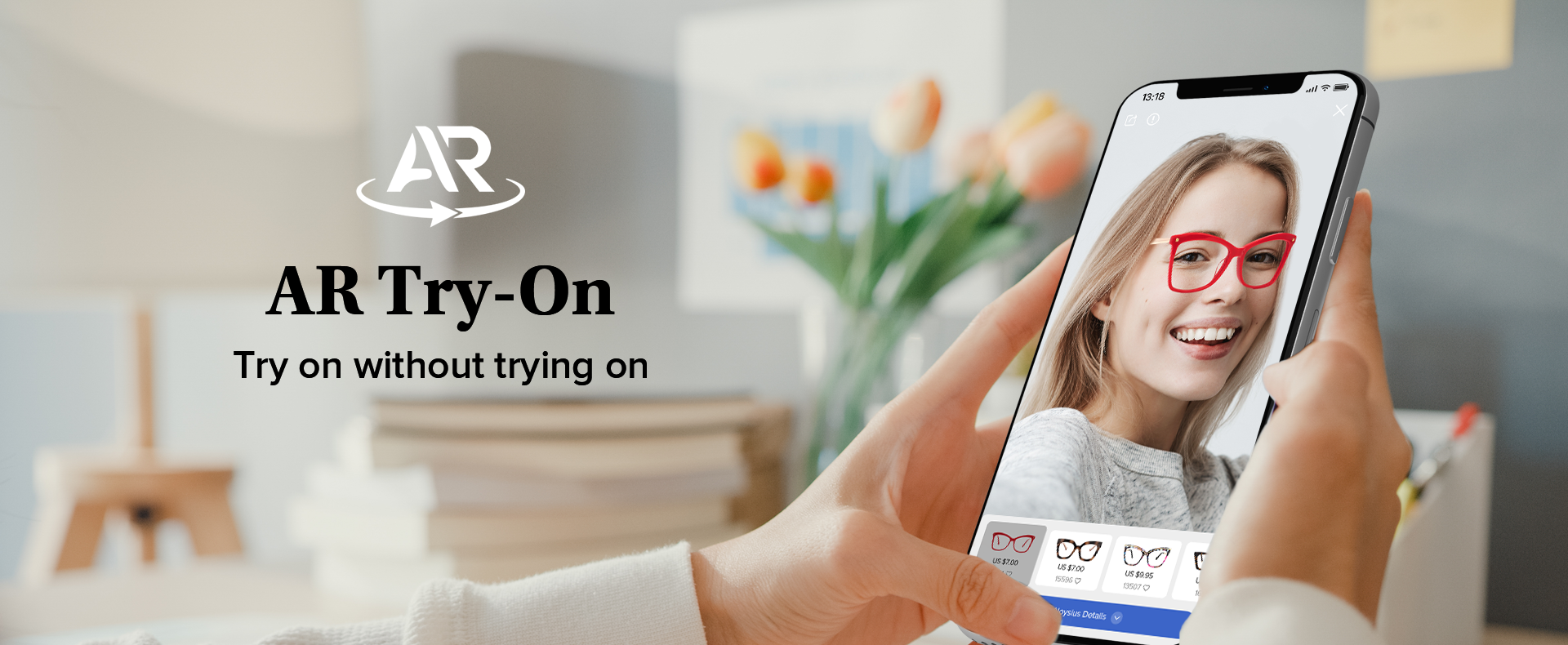 Revolutionize your experience with
Zeelool AR Try-On
Hanging out in a crowded showroom trying on pair after pair after pair? Not so much. Zeelool gives you an innovative
way to shop for glasses with the AR Try-On function that enables realistic frame visualization. It makes finding frames you'll love as
easy as clicking the button. Using AR Try-On to let you virtually try on a pair of glasses anytime, anywhere.
Try On buttons are
available on product list
& product detail pages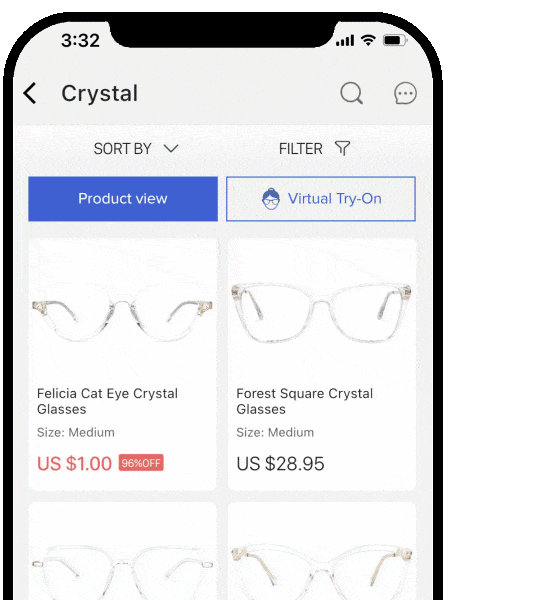 Zeelool AR Try On is available
for HTML5,IOS(iPhone X and above),
Android(9.0 and above), and Windows
Get better experience with Zeelool APP
About AR Try-On